02-22-2022
List Andrzeja Kamińskiego, prezesa KPA - Downstate New York Division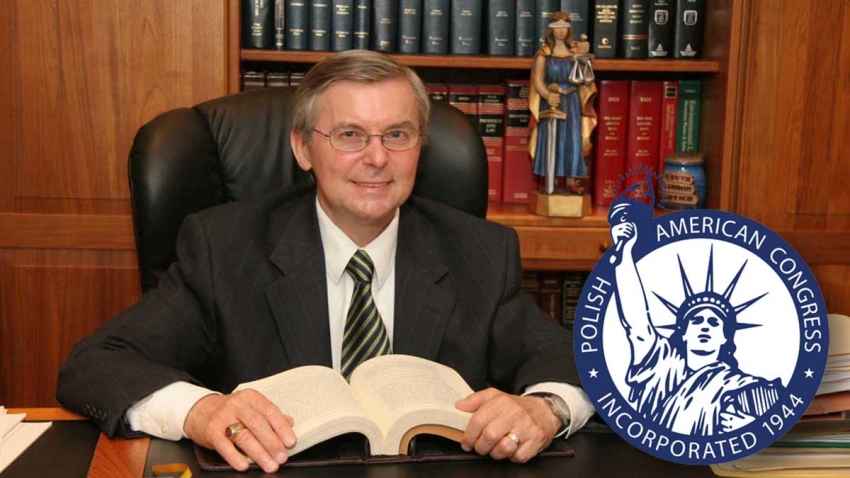 Żywię głęboką nadzieję, że mimo panującej wciąż pandemii koronawirusa pozostają Państwo w zdrowiu. Tego życzę, podobnie jak i spokoju oraz wielu sukcesów w 2022 roku.
Prawie każdą grupę etniczną w Stanach Zjednoczonych na arenie ogólnokrajowej reprezentuje odpowiednia organizacja. Dla przykładu Włosi mogą liczyć na National Italian American Foundation, a społeczność żydowska na American Jewish Congress. Przez ostatnie 77 lat naszą społeczność konsolidował z kolei Kongres Polonii Amerykańskiej.
Żadna inna organizacja polonijna nie ma tak bogatej historii, nie cieszy się takim prestiżem i nie ma tak wielu narzędzi niezbędnych do reprezentowania interesów amerykańskiej Polonii oraz kultywowania polskich osiągnięć jak Kongres Polonii Amerykańskiej i to od czasów II wojny światowej do teraz. To KPA umożliwił setkom tysięcy naszych braci z Polski otrzymać azyl i zamieszkać w Stanach Zjednoczonych. Organizacja wspomogła również Polaków po przejściu dwóch wielkich powodzi, przekazując miliony dolarów ludności na odbudowę infrastruktury i dalsze funkcjonowanie. KPA lobbował także na rzecz wejścia Polski do NATO w 1999 roku oraz dołączenia do Unii Europejskiej w 2004 roku. Misja naszej organizacji się nie zmieniła. Dążymy bowiem do zwiększania aktywności Polonii amerykańskiej, by miała jeszcze większy wpływ na życie społeczne w Stanach Zjednoczonych.
Tymczasem liczba organizacji polonijnych stale maleje. Istnieją uzasadnione obawy, że wkrótce ich działalność może stać się jedynie wspomnieniem. W efekcie polska grupa etniczna w coraz większym zakresie traci swoją tożsamość i zapomina o korzeniach.
Decydenci nie lobbują za realizacją naszych wspólnych interesów. Ponadto, potrzeby amerykańskiej Polonii w poszczególnych dzielnicach wielu miast w USA są pomijane lub odkładane na drugi plan. Musimy to wspólnie zmienić.
Kluczem do osiągnięcia upragnionego celu jest solidarność naszej grupy. Wierzę, że tak jak w latach 80. "Solidarność" skutecznie przeciwstawiła się komunizmowi, tak i my będziemy potrafili się zjednoczyć.
Zmiany są konieczne, ale i możliwe, między innymi dzięki poparciu wyrażonemu Kongresowi Polonii Amerykańskiej. Zwracam się zatem do Państwa z gorącą prośbą o odnowienie swojego członkostwa w KPA. Można to uczynić, odwiedzając stronę internetową naszego oddziału (www.pacdny.org), podając swoje dane, w tym adres poczty elektronicznej e-mail. To pozwoli organizować liczne spotkania, w tym online, pozwalające wspólnie ustalić kierunek naszych działań. Pamiętajmy, że im będzie nas więcej, tym większa będzie siła naszego oddziaływania na otaczającą nas rzeczywistość.
Kłaniam się Państwu nisko, życząc zdrowia, codziennego uśmiechu i wielu wspólnych sukcesów Amerykańskiej Polonii i Polaków.
Andrzej Kamiński, Prezes
Kongres Polonii Amerykańskiej
Oddział Stan Dolny Nowy York