11-11-2021
Oświadczenie Prezesa PAC na temat kryzysu na granicy Polski z Białorusią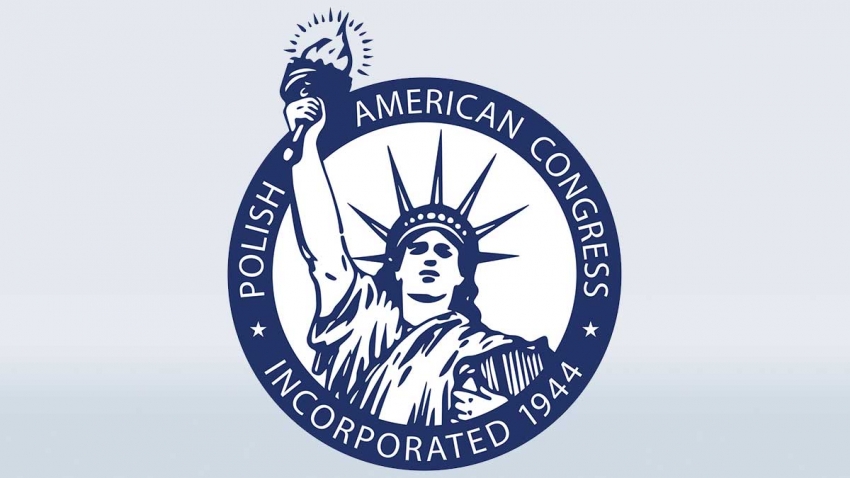 Oświadczenie Prezesa Kongresu Polonii Amerykańskiej na temat kryzysu na granicy Polski z Białorusią.
Polska i Ameryka są partnerami w wolności. Demokratyczne rewolucje końca XVIII wieku, które rzuciły wyzwanie autorytarnym rządom w prawie wszystkich krajach świata atlantyckiego, odniosły sukces w Ameryce. Rewolucja demokratyczna dominowała w Ameryce, ponieważ Brytyjczycy i ich sojusznicy zostali zdecydowanie pokonani przez armię generała Waszyngtona, w której generałowie Pułaski i Kościuszko bardzo się zasłużyli. W Polsce rewolucja demokratyczna została zmiażdżona przez połączone sił Rosji, Prus i Austrii, a te trzy podzieliły Polskę i wymazały ją z mapy Europy. Te autorytarne kraje obawiały się, że polska rewolucja demokratyczna zachęci ich poddanych do buntu i domagania się takich samych praw jak Polacy, dlatego zniszczyli Polskę. Pod koniec I wojny światowej jednoczesna klęska wszystkich trzech imperiów, które podzieliły Rzecząpospolitą na 123 lata, dała Polakom możliwość przywrócenia państwa polskiego 11 listopada 1918 roku. Do odzyskania przez Polskę wolności przyczynili się ojcowie niepodległości: Ignacy Jan Paderewski, Roman Dmowski, Józef Piłsudski, Wincenty Witos, Wojciech Korfanty i Ignacy Daszyński.
W dniu Święta Niepodległości Polski, Kongres Polonii Amerykańskiej wzywa rząd Stanów Zjednoczonych do udzielenia pełnego poparcia rządowi i narodowi polskiemu w ich odmowie poddania się zastraszaniu przez Kreml i eskalacji sytuacji uchodźców na granicy Polski z Białorusią. Decydenci Kremla zachęcając coraz więcej uchodźców z Bliskiego Wschodu do gromadzenia się na granicy i żądania przejazdu do Polski. To powoduje zwiększające się napięcie na granicy z Polską, ale też i całą Unią Europejską.
Premier Polski Mateusz Morawiecki, 9 listopada 2021 roku oświadczył, że Kreml bezdusznie wykorzystuje sytuację uchodźców do destabilizacji Polski i Unii Europejskiej.
Kongres Polonii Amerykańskiej, reprezentujący ponad 10 milionów Amerykanów pochodzenia polskiego i innych, którzy cenią sobie silne dwustronne relacje między Ameryką i Polską, w pełni popiera wypowiedź premiera Morawieckiego; Kreml wykorzystuje sytuację uchodźców do destabilizacji i dzielenia państw NATO i Unii Europejskiej przeciwko sobie, a tym samym zwiększania wpływów Moskwy w Europie.
Wczoraj, 10 listopada, patrole rosyjskich sił powietrznych wzdłuż granicy Polski z Białorusią wykonywały manewry w celu zastraszenia Polski i Polaków. Strategie te nie są niczym nowym, Rosja stosuje tego typu taktyki od początku XVIII wieku.
Z tego powodu Stany Zjednoczone i inni sojusznicy Polski z NATO muszą wspierać opór Polski i Polaków przeciwko naciskom Kremla. Zmasowanie rosyjskich wojsk na granicach Ukrainy, wysiłki Kremla na rzecz przeforsowania Nord Stream 2 w celu podważenia Inicjatywy Trójmorza oraz zaaranżowanie przez Moskwę sytuacji uchodźczej na granicy Polski z Białorusią to elementy planu Putina w celu podziału państw NATO i Unii Europejskiej oraz sprowokowanie ich aby działały przeciwko sobie.