03-03-2022
Polonia for Ukraine. Radiothon 2022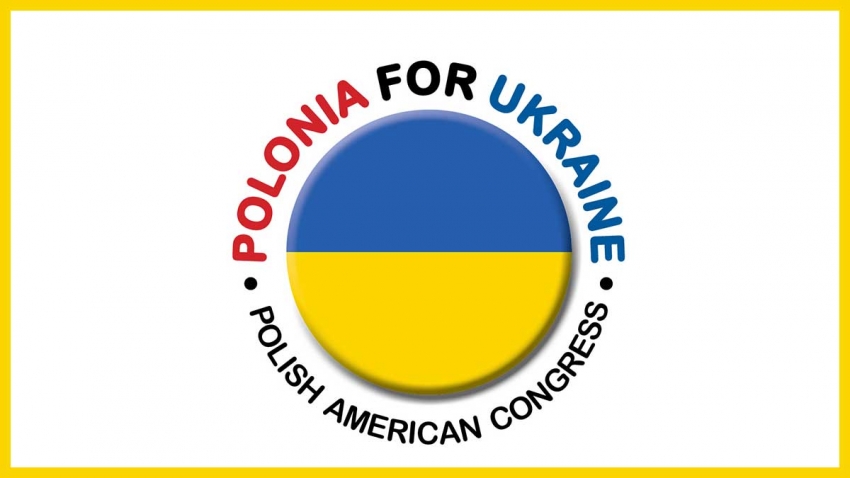 In this inconceivable moment in our history, we are appealing for your help for Ukraine!
Let us open our hearts to those whose lives have been suddenly shattered by the tragedy of war. Helping refugees requires the involvement of enormous human resources and immeasurable support. We appeal to the members of the Polish American community and the community at-large for compassion, goodwill and specifically, financial aid. Be a part of a greater action of solidarity with Ukraine and join the fundraising campaign organized by the Polish American Congress.
"The measure of your humanity is the magnitude of your concern for another human being."
Rev. Mieczysław Maliński
A. The Theme is: "POLONIA FOR UKRAINE" (PFU)
B. Donations can be made by check, online via PayPal, cash, or by phone.
(PAC will provide a receipt for all cash donations received).
C. Checks should be payable to:   Polish American Congress
(Memo Line – Polonia for Ukraine)
D. Checks should be mailed to:
PAC Treasurer Micheline Jaminski
984 North Milwaukee Ave.
Chicago, IL 60642 
E. Funds will be distributed for medical needs for citizens in Ukraine and refugee needs in Poland through the Council on Aid to Ukrainians and the Polish Red Cross.
F. Friday, March 11, 6am-6pm

Saturday, March 12, 8am-6pm
Sunday, March 13, 10am-2pm

G. National Radiothon broadcast will be on 103.1 FM in Chicago, Illinois and around the world on internet at www.wpna.fm.
H. Advertisements and ads are being developed to be placed on local, social and national media.
I. Contact person for Radiothon is – Jacek Niemczyk, 773-818-6030, niemczyk@wpna.fm
Bozena Kamiński, the national vice president of the Polish American Congress (PAC) met with Kathy Hochul, NY Governor.